ATRA Endorses Wisconsin's 2018 Civil Justice Reform Platform
  WASHINGTON, D.C., December 1, 2017 – This week, the Wisconsin Legislature unveiled its 2018 civil justice platform which features two of the American Tort Reform Association's highest priorities:  discovery […]
---
WASHINGTON, D.C., December 1, 2017 – This week, the Wisconsin Legislature unveiled its 2018 civil justice platform which features two of the American Tort Reform Association's highest priorities:  discovery and class action reforms.  ATRA President, Tiger Joyce, said that ATRA is endorsing the reform package because the reforms are needed to stop plaintiff-lawyer litigation abuses that have repeatedly tilted the scales against businesses and other defendants from being able to achieve justice in courtrooms in Wisconsin and around the country.
"Plaintiffs' lawyers manipulate antiquated discovery and class action rules to drive up the costs of litigation and make it impossible for defendants to get a fair shake," explained Joyce.  "When businesses have no choice but to settle cases that are completely meritless because they cannot afford their day in court, the system has failed them.  We commend Wisconsin's Legislature for standing up to the trial bar and offering reforms that can restore justice in Wisconsin courts."
Discovery is the fact-finding process that takes place before a trial, and through overbroad discovery requests, plaintiffs can impose excessive costs on defendants to produce documents.  The Wisconsin reforms will establish common sense limits on the discovery process to ensure that there is a sufficient basis for discovery requests in order to avoid unfounded "fishing expeditions" that involve documents unrelated to the case.  It also prevents plaintiffs from imposing excessive costs for defendants for electronically stored information, and ensures that the overall costs of discovery are proportional to the amounts in controversy.
The goal of the class action reforms is to bring Wisconsin into the mainstream of American jurisprudence.  The legislation brings Wisconsin law in line with the federal class action rules in order to provide specificity, clarity, and consistency that is not found under the state's current rules.  It also requires trial courts to allow parties to bring an immediate appeal of a judge's decision to "certify" a class, and it bars so-called "no-injury" class actions so that people cannot use the class action laws to sue when they would have no claim on their own.   The decision on class certification is often the most important decision in such a case.  Defendants should have the right to appeal that decision immediately and not have to wait until after a verdict to do so.
In the past few years, Wisconsin has been a leader in civil justice reform.  Just two weeks ago, ATRA presented Wisconsin Gov. Scott Walker with its "Civil Justice Achievement Award" for his leadership and the state's ongoing commitment to a fair and predictable civil justice system.
-ATRA-
The American Tort Reform Association, based in Washington, D.C., is the only national organization dedicated exclusively to tort and liability reform through public education and the enactment of legislation.  Its members include nonprofit organizations and small and large companies, as well as trade, business and professional associations from the state and national level.  The American Tort Reform Foundation is a sister organization dedicated primarily to research and public education.
Latest News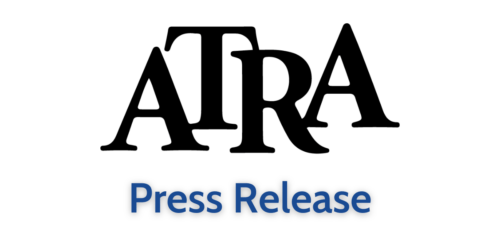 ATRA Reiterates Support for Chapter 11 Bankruptcy Use to Address Mass Tort Litigation, Urges Meaningful Dialogue Amid Senate Judiciary Committee Hearing