Illinois Trial Lawyers Spend $155 Million on TV Ads in Last Five Years
$7 million spent in Quarter 1 of 2021 to air nearly 61,000 local legal services TV ads in Illinois
---
According to a new report, spending on local trial lawyer TV ads increased nearly 70% over the past five years in Illinois – those ads urging viewers to "Call now to get what you deserve!"
The new report, released by the American Tort Reform Association (ATRA), states that from January through March this year, more than $7 million was spent to air nearly 61,000 local legal services TV ads in Illinois. An additional $724,000 was spent on outdoor ads like billboards.
"Trial lawyers know Illinois is friendly toward plaintiffs and they take advantage," ATRA President Tiger Joyce said. "Instead of seeking to create a more balanced civil justice system, the legislature and the governor just pass more laws creating new avenues for additional litigation."
Governor J.B. Pritzker (D) recently signed Senate Bill 72 into law, which will allow a 6% prejudgment interest to begin accruing in certain civil trials from the date an action was filed. Prejudgment interest applies to all damages excluding punitive damages, sanctions, statutory attorney fees, and statutory costs.
"Polling shows that 80% of Illinoisans do not think lawmakers are doing enough to combat lawsuit abuse and this bill is essentially a pay increase for trial lawyers and will only further incentivize lawsuit filings in Illinois," Joyce said.
ATRA's report shows that compared with local TV ads for pizza delivery or restaurants, Illinois viewers saw 14 times more lawyer ads in the first three months of the year.
Nearly half of all spending on local legal services ads in Illinois in the first quarter of 2021 came from just three firms – Malman Law, Consumer Law Group and Lerner & Rowe Attorneys. Combined, the three groups spent $3.3 million to air more than 22,000 ads.
"The problem with these ads is that the over-the-top, doomsday ads claiming lethal effects of medications can scare consumers to the point that they might stop using critical, prescribed medications prescribed without consulting their health care providers," Joyce said. "These ads undermine the simple notion that physicians and health care providers – not TV trial lawyers with catchy jingles – should dispense medical advice."
A 2019 FDA study shows the real-life consequences of these ads. The report found 66 reports of adverse events following patients discontinuing their blood thinner medication (Pradaxa, Xarelto, Eliquis or Savaysa) after viewing a lawyer advertisement. The median patient age was 70 and 98% stopped medication use without consulting with their doctor. Thirty-three patients experienced a stroke, 24 experienced another serious injury, and seven people died.
Dr. Shawn H. Fleming, doctor for one of the deceased, stated before Congress: "It's my opinion that the tone and content of these advertisements imply a qualitative judgment about these medications that are just not true. When you say call 1-800-BAD-DRUG, that clearly implies it's a bad drug, which runs counter to current medical evidence and also to the FDA's recommendations."
Illinois counties are perennially named "Judicial Hellholes®" by the American Tort Reform Foundation in its annual report – Cook, Madison and St. Clair counties are currently ranked the eighth worst "Judicial Hellholes" in the country.
The full report on trial lawyer advertising in Illinois is available at ATRA.org and utilizes Kantar data.
---
Want more updates on civil justice reform? Sign up for ATRA's occasional email updates.
Latest News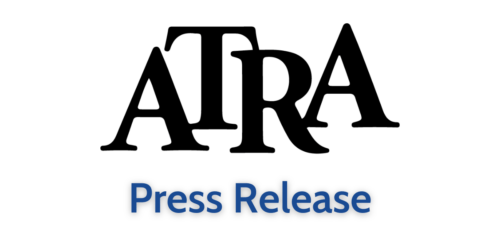 ATRA Reiterates Support for Chapter 11 Bankruptcy Use to Address Mass Tort Litigation, Urges Meaningful Dialogue Amid Senate Judiciary Committee Hearing