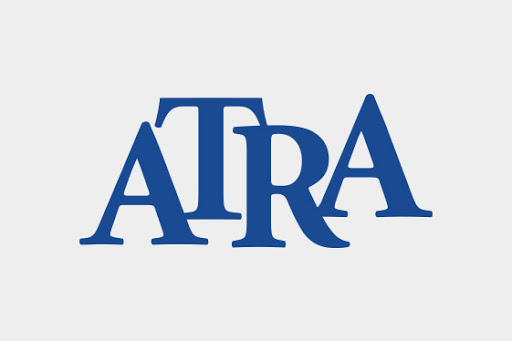 $34M+ Spent on Lawyer Ads in Top California Media Markets So Far In 2022
New study shows Roundup, talc and paraquat top ad targets in Los Angeles, San Francisco and Sacramento
---
A new study shows that California TV viewers are exposed to more legal services ads than ads for restaurants, furniture stores and more.
In the first half of 2022, an estimated $34 million was spent to air approximately 250,000 legal services ads in California's Top 3 media markets – Los Angeles, San Francisco, and Sacramento.
"Trial lawyer groups spend obscene amounts of money on advertising because they know it's an effective way to needlessly scare consumers and encourage them to file lawsuits," American Tort Reform Association President Tiger Joyce said.
These ads include those soliciting claims alleging injuries caused by consumer products, pharmaceutical drugs, and medical devices. Top targets of these ads include Roundup weed killer, talcum powder and, more recently, the herbicide paraquat.
Roundup weed killer has been the top target of mass tort product liability litigation TV ads since 2015, with an estimated $131 million spent on more than 625,000 ads airing nationally and locally across the country.
In the first half of 2022, approximately 260 of these ads aired across the Los Angeles, San Francisco, and Sacramento media markets at an estimated cost of $45,000, with the majority of the ads airing in San Francisco.
Second only to Roundup litigation ads, are ads soliciting claims alleging a link between the use of talcum powder and incidences of cancer. An estimated $109 million has been spent on more than 370,000 talc litigation ads nationwide since 2015.
In the first half of 2022, more than 1,800 talcum powder litigation ads aired in the three largest California media markets at an estimated cost of $290,000, again, with the majority airing in San Francisco.
"Now that the plaintiffs' lawyers have earned billions of dollars on talc and Roundup litigation, showing a good return on their advertising investment, they're now turning their attention to paraquat," Joyce said.
Since the beginning of 2021, more TV ads have aired across the country soliciting claims alleging injuries caused by paraquat than mass tort ads related to any other product. More than $24 million has been spent to air more than 150,000 of these ads since 2021.
In California, an estimated $565,000 was spent on 2,500 paraquat litigation ads across the Los Angeles, San Francisco, and Sacramento media markets during the first half of 2022. The number of ads soliciting paraquat claims airing locally in Los Angeles tripled from the first to the second quarters.
"Not only do these ads contribute to a heightened burden on our judicial system, they also are often intentionally misleading and can lead to devastating consequences," Joyce said.
A 2019 FDA study shows the real-life consequences of deceptive trial lawyer ads. The report found 66 incidents of adverse events following patients discontinuing the use of blood thinner medication (Pradaxa, Xarelto, Eliquis or Savaysa) after viewing a lawyer advertisement. The median patient age was 70 and 98% stopped medication use without consulting with their doctor. Thirty-three patients experienced a stroke, 24 experienced another serious injury, and seven people died. 
Dr. Shawn H. Fleming, doctor for one of the deceased, stated before a 2017 U.S. House Judiciary committee hearing, "It's my opinion that the tone and content of these advertisements imply a qualitative judgment about these medications that are just not true. When you say call 1-800-BAD-DRUG, that clearly implies it's a bad drug, which runs counter to current medical evidence and also to the FDA's recommendations."
"While some states have taken action to prevent misleading legal advertisements, more state legislatures need to prioritize legislation to increase accountability and transparency in legal ads to protect consumers from bad actors," Joyce said.
The full report on trial lawyer advertising is available at ATRA.org and utilizes Kantar data.
Latest News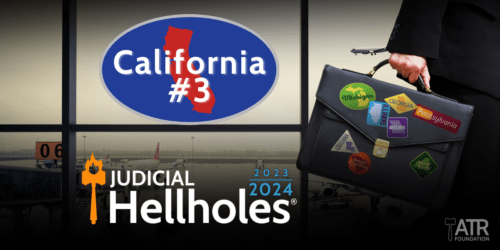 Report Reveals Ongoing Crisis and Urgent Need for Reform