Lawsuit Abuse Awareness Week 2020
October 5-9, 2020
Lawsuit Abuse Awareness Week is about shining a light on the injustices plaguing our civil justice system. Join us as we highlight abuses and misuses of our courts and help us open a dialogue on why education surrounding lawsuit abuse is much needed. 
---
As we face the effects of COVID-19 and adjust to our "new normal," ridiculous lawsuits should not be a worry right now. Unfortunately, a wave of them is expected to come. According to a recent study, there has been a reported increase in lawsuits stemming from COVID-19 starting back in March, including 72 class action lawsuits.
Lawsuits are not the answer – join the conversation online using #LawsuitAbuseAwarnessWeek.
---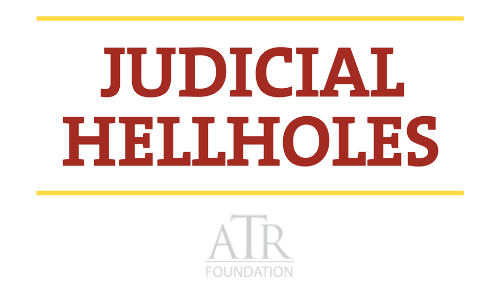 The American Tort Reform Foundation's annual Judicial Hellholes report shines its brightest spotlight on the worst abuses of the civil justice system across the country.
---
Lawsuit Abuse Awareness Week occurs the first full week of October each year. Lawsuit Abuse Awareness Week highlights abuses and misuses of the American civil justice system by highlighting specific instances of lawsuit abuse and encouraging public discourse and education surrounding lawsuit abuse. Lawsuit Abuse Awareness Week 2020 is October 5-9, 2020.