State-Level Tort Reform in 2023: A Recap of Key Legislative Enactments
These state-level tort reform initiatives will be instrumental in creating a more balanced legal landscape going forward.
---
As the 2023 state legislative sessions draw to a close, it's essential to stay informed about the significant legislative enactments and activities that have shaped the civil justice system.
At the American Tort Reform Association (ATRA), we've closely monitored nearly 300 pieces of legislation across the country, focusing on various issues impacting our legal landscape. In this blog post, we provide a roundup of 15 noteworthy tort reforms enacted this year in nine states. Let's delve into these developments that hold immense significance for our legal system.
---
Florida
This reform brings uniformity to calculating the accurate value of medical damages in personal injury or wrongful death cases and addresses letters of protection. It modifies Florida's comparative negligence system, establishes guidelines for "bad faith" claims, and introduces limits on contingency fee multipliers. Additionally, it enhances property owner immunity in negligent security actions and reduces the statute of limitations for general negligence cases.
To ensure transparent legal advertising practices, Florida now prohibits presenting legal services advertisements as medical alerts or advice from government entities. It also includes provisions to protect consumers' health information and prevents unauthorized solicitation for legal services.
To prevent fraudulent practices, this reform prohibits repair shops from offering incentives to customers in exchange for making insurance claims for motor vehicle glass repair and restricts the assignment of post-loss benefits for such repairs.
Georgia
This legislation introduces criteria governing the deposition of high-ranking public and corporate employees, providing protections when their unique personal knowledge of relevant matters is limited or when other reasonable means of discovery have been exhausted.
Indiana
Indiana amended civil proceeding advance payment (CPAP) transactions, requiring written notice of CPAP contracts between consumer claimants and CPAP providers. The amendment allows discovery of CPAP contracts and limits their admissibility in court proceedings.
Iowa
This reform imposes limits on noneconomic damages, adjusting the cap based on the severity of the injuries sustained.
This comprehensive commercial trucking litigation reform establishes a $5 million limit on noneconomic damages per plaintiff in commercial trucking cases, with adjustments for inflation. The reform also defines "Commercial Motor Vehicle," provides exceptions to the damages limit, and safeguards employers from negligent hiring claims.
Kansas
To ensure fairness, this legislation establishes legal interest rates for civil tort actions with awarded prejudgment interest, based on the federal discount rate plus two percent.
Montana
Montana's comprehensive products liability reform introduces various measures, such as comparative fault defenses, limitations on product defect claims, and statutory immunity for sellers complying with safety regulations. The reform strengthens product liability safeguards while promoting fairness.
Montana updated its bad faith law to prevent third-party claimants from bringing bad faith actions against insurers. The legislation allows third parties to pursue fraud claims related to insurance handling but restricts other causes of action.
This reform establishes standards for third-party claimants when delivering time-limited demands to insurers. It requires the claimant to provide all supporting documents and relevant information to ensure insurers have a fair opportunity to investigate and evaluate the claims without the risk of unfair settlement practices or bad faith claims.
This reform subjects third-party litigation financing (TPLF) to the maximum usury interest rates or a 25% fee cap. It mandates automatic disclosure of financing agreements in litigation, requires registration of financing companies, and discloses the officers involved. The legislation applies explicitly to class actions and holds lenders jointly liable for costs and sanctions.
Texas
Texas established a legal framework for arbitration and civil actions involving rideshare services. The law limits vicarious liability claims against rideshare companies and sets conditions for seeking damages arising from rideshare-related incidents.
Utah
Focusing on over-naming in asbestos cases, this reform promotes transparency by introducing stricter disclosure requirements for plaintiffs and establishing evidentiary standards.
West Virginia
This legislation sets a cap on noneconomic damages recoverable in deliberate intent cases at $500,000.
---
These state-level tort reform initiatives will be instrumental in creating a more balanced legal landscape going forward. From comprehensive reforms to targeted adjustments, these legislative enactments reflect ongoing efforts to balance the interests of plaintiffs and defendants, enhance efficiency, and promote fairness in our legal system.
ATRA is committed to monitoring legislative developments and keeping you informed about reforms that shape the legal landscape.
Take a look at our complete list of 2023 Tort Reform Enactments for a more detailed breakdown of each state's reforms and their implications.
Stay informed, stay engaged, and together, let's shape the future of our civil justice system.
Latest News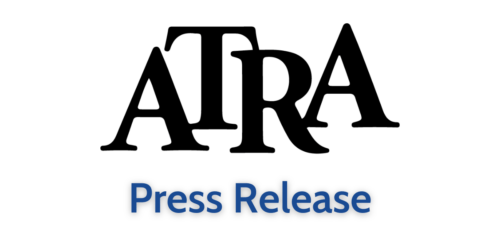 ATRA Reiterates Support for Chapter 11 Bankruptcy Use to Address Mass Tort Litigation, Urges Meaningful Dialogue Amid Senate Judiciary Committee Hearing